How to Use Bonne Maman Apricot "Compote" in Your French Apple Tart Recipe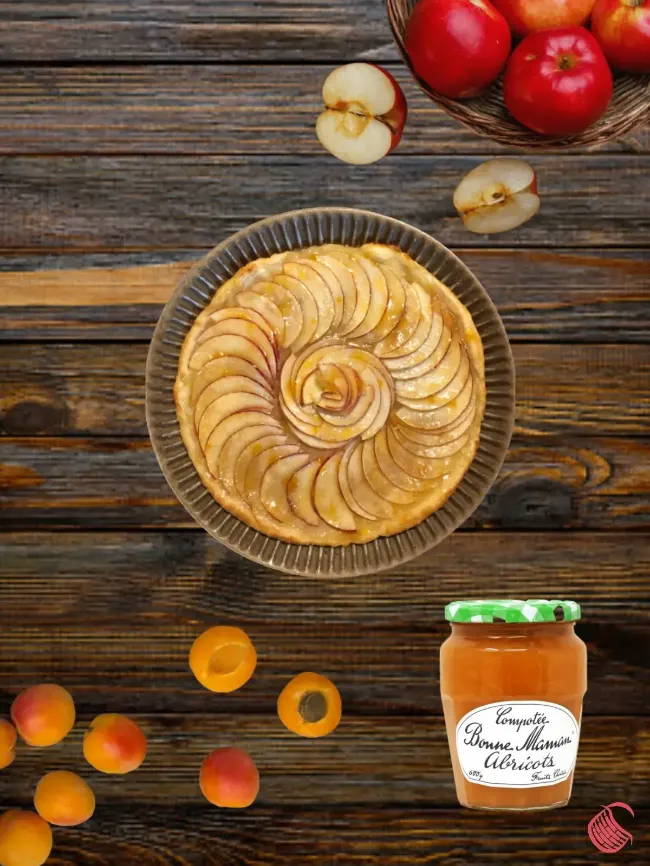 Tart pan

Tablespoon

Fork

Brush

Bowl
1. For this French tart, you will need to butter the tart pan and gently drape the puff pastry over the pan. Fit the pastry into the bottom and up the sides of the pan as evenly as possible, and press off excess pastry from the fluted rim. Poke some holes in the pastry with a fork, that way your tart will stay flat and won't puff up in the oven. Put the pan into the fridge while you prepare the rest.
2. Preheat the oven at 385℉. Core your apples, you can also peel them, but I like to leave the skin on. Cut your apples in half and slice them very thinly from the top to the bottom, so each apple slice resembles a C shape.
3. Take the tart pan out of the fridge, add about 4 tablespoons of Bonne Maman apricot Compotee, and sprinkle 1 tablespoon of sugar. Arrange apple slices on the puff pastry, working from the outside edge to the center. Sprinkle about 2 tablespoons of sugar on top of the apples. Cut 1Tbsp of butter into small cubes and scatter them across the tart.
4. Bake for about 30-40 mins (the baking time will depend on your oven) once it is cooked, take it out of the oven. Place 2-3 tbsp of Bonne Maman apricot jam in a bowl and microwave it for 30 seconds. While the pie is still hot, brush the hot jam on all the pie, don't forget to brush the crust.
Voilà, your tart is ready.