Easily subscribe to the delivery of farm fresh groceries
myPanier makes it easy to subscribe to your farm fresh groceries.
Customize your delivery and update your settings anytime.
---
Simply subscribe to your local farm fresh box and choose how often you would like to receive it. Add other gourmet food at anytime, swap, pause or cancel. You're in control.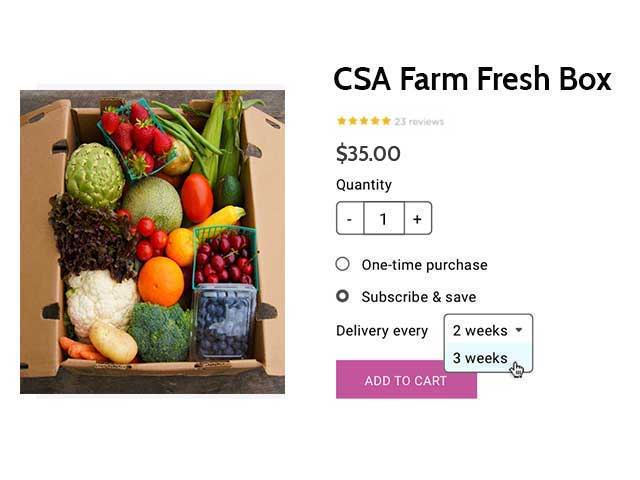 Flexible delivery schedule
---
Effortlessly manage what you receive, when it arrives and your payment methods. Login to your dedicated portal from any device and easily update your settings.
---
We alert you before each delivery or if there is any problems with your account, making it easy for you to keep track of your subscription.