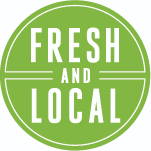 Handcrafted in Orange County, CA
Freshly made with Locally sourced ingredients
Decadent toffee made with savory butter, fine local sugar, premium Giuttard and Callebaut chocolates and pecan bits.
Comes in a gift box wrapped in brown ribbon with 8oz (225g) of toffee tucked inside a cushion of chocolate crinkle paper. Gluten-Free. Makes for a wonderful gift!